EVA Scotland attend OLEV Chargepoint Installation workshop
EVA Scotland, representing the network users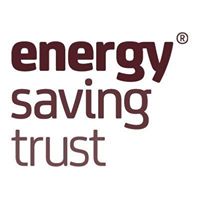 Posted by: Neil Swanson
EVAS | Policy
EVA Scotland Directors attended a workshop organised by OLEV and hosted by the EST in Edinburgh on the 20th of March. Most Scottish Local Authorities were present. Presentations from OLEV, the EST, Transport Scotland and some of the charge point manufacturers were given. Discussion of the problems faced in achieving installation, as well as the challenges in selecting locations, new or old, for the investment to be made was productive. Of particular note, Dundee were able to offer a very strong knowledge base on their experiences and developments in policy in the city.
Each Local Authority does however face a different set of challenges, with this networking events such as this a useful forum to share knowledge, helping smooth the route to better infrastructure and an increase in EV uptake. For EVA Scotland this also offered us a valuable opportunity to establish links with the Authority charge point hosts directly, allowing us to be better able to offer support and advice for roll out, as well as being able to identify pinch-points and problem areas that our members are highlighting.
Please keep highlighting areas where you would like to see a charger, as well as problems over on the forums.