Electric A9 Launch
Alister Hamilton reports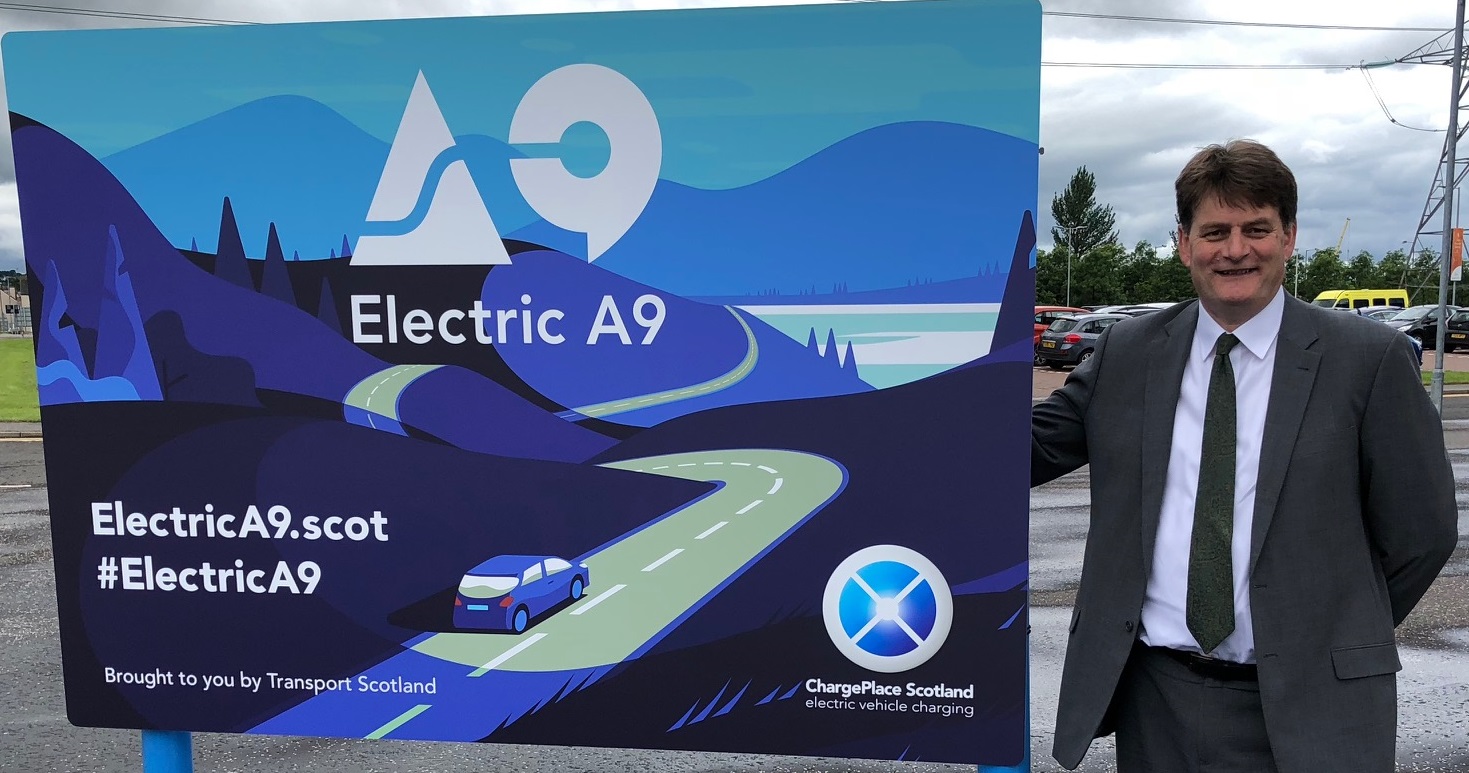 Posted by: Alister Hamilton
Charging | EVA Scotland | Policy
I was delighted to receive a personal invitation to attend the Electric A9 launch event at Falkirk Stadium on 20th June 2018 on behalf of EVA Scotland.
Although the weather was overcast, it remained dry for the Minister for Transport and the Islands, Humza Yousaf MSP, to officially unveil the branding for the Electric A9 (ElectricA9.scot). We were delighted that the Minister acknowledged our attendance at the event in his speech to the invited audience, photographers and camera crew.
The launch was followed by a series of presentations inside the stadium itself. Jamie Green presented more detail about plans for the electrification of the wider trunk road network across Scotland. Falkirk Council provided an update on its ambitious EV charging hub serving local communities and users of the A9. In addition, Dundee City Council gave an insight into the recent lessons learned from building their EV charging hubs. There was more from Transport Scotland regarding their wider programme of work supporting the EV agenda, including the launch of an exciting new funding initiative called 'Switched on Towns and
Cities'.
Altogether a very uplifting event and further sign of increased commitment to the EV agenda from the Scottish Government which is wholeheartedly welcomed by EVA Scotland.